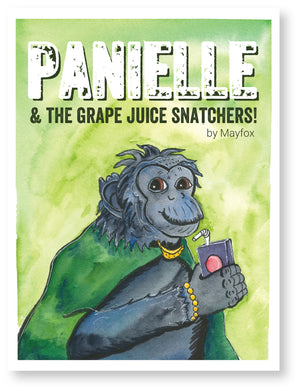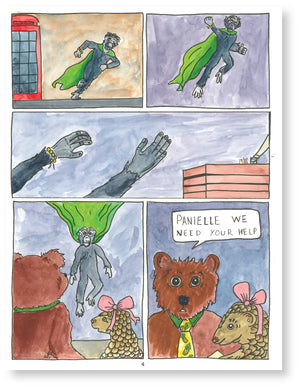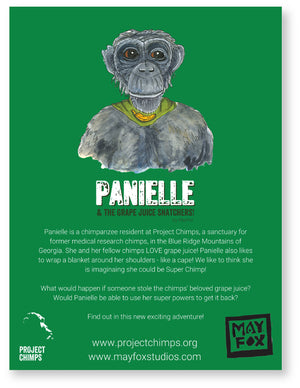 Panielle is a chimpanzee resident at Project Chimps, a sanctuary for former medical research chimps, in the Blue Ridge Mountains of Georgia. She and her fellow chimps LOVE grape juice! Panielle also likes to wrap a blanket around her shoulders - like a cape! We like to think she is imagining she could be Super Chimp!
What would happen if someone stole the chimps' beloved grape juice?
Would Panielle be able to use her super powers to get it back?
Find out in this new exciting adventure!
Specs:
24 page comic book in full color
8.5" x 11" finished size