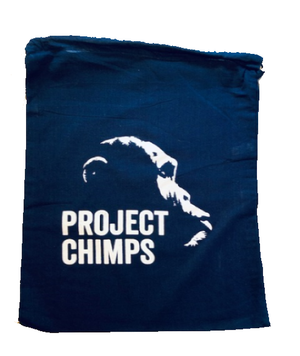 Perfect for a trip to the beach or going on a hike. This convenient, lightweight drawstring bag can carry what you need.
Proceeds from the purchase of this tote goes directly to Project Chimps. 
Project Chimps is working to bring former research chimpanzees from the lab to sanctuary. 
Specs:
100% natural cotton
14"W x 16"H
Care Instructions: Machine wash cold, hang dry
Project Chimps logo printed on the front in white ink.