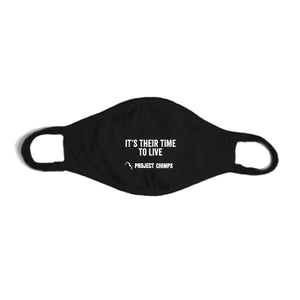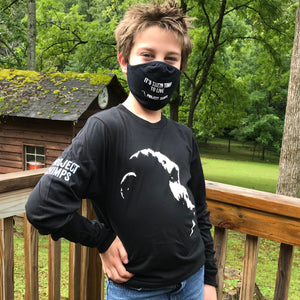 Now you can show your support while practicing social distancing rules. 
40% recycled polyester (RPET), 30% recycled cotton, 30% cotton
Two-ply fabric
Washable and reusable
Care: Cold wash and line dry
This product is final sale.
Disclaimer: This face mask is not a medical device and is not suitable for health care settings. No product is capable of 100% protection against harmful particles, germs, or viruses. We do not guarantee that our products will protect you against COVID-19 or other viruses. Viruses may be found on the outer surface of face coverings and can be a source of self-contamination. Be sure to remove face coverings from behind your head. Do not touch the surface of the product. If you do touch the surface, immediately wash your hands with soap or use hand sanitizer. Wash your hands before putting on a face mask and after removing. Face masks do not replace the effectiveness of social distancing against viruses.